Vision
Our vision is to create technology-based ecosystems that connect and empower people everywhere.
Mission
Development of leading-edge technology that delivers a competitive advantage for clients,
Proven portfolio

400+ completed projects that have impactful logistics and network service solutions that have:
Driven cost reduction
Improved productivity
Decrease cost
Increased revenues
Sustained the environment
Reduce risk
Enhanced customer experience/engagement
Commitment to communities

Provide innovative programs to diversify and develop the next generation of entrepreneurs, innovators, workforce and community leaders for today and tomorrow's technology driven marketplace
Developing and diversifying the workplace: current and future
Producing and measuring the economic impact within underserved communities through job training and creation, the utilization of diverse owned companies in our ecosystem and donating time and resources to causes we believe in.
Partnerships
Establish valued strategic alliances that can provide additional talent, sharing of technology best practices and create an expanded footprint – currently our partners have over $1 billion in revenue, representing 600+ corporations and 500+ years in experience in technology, supply chain management, community leadership, advertising and marketing.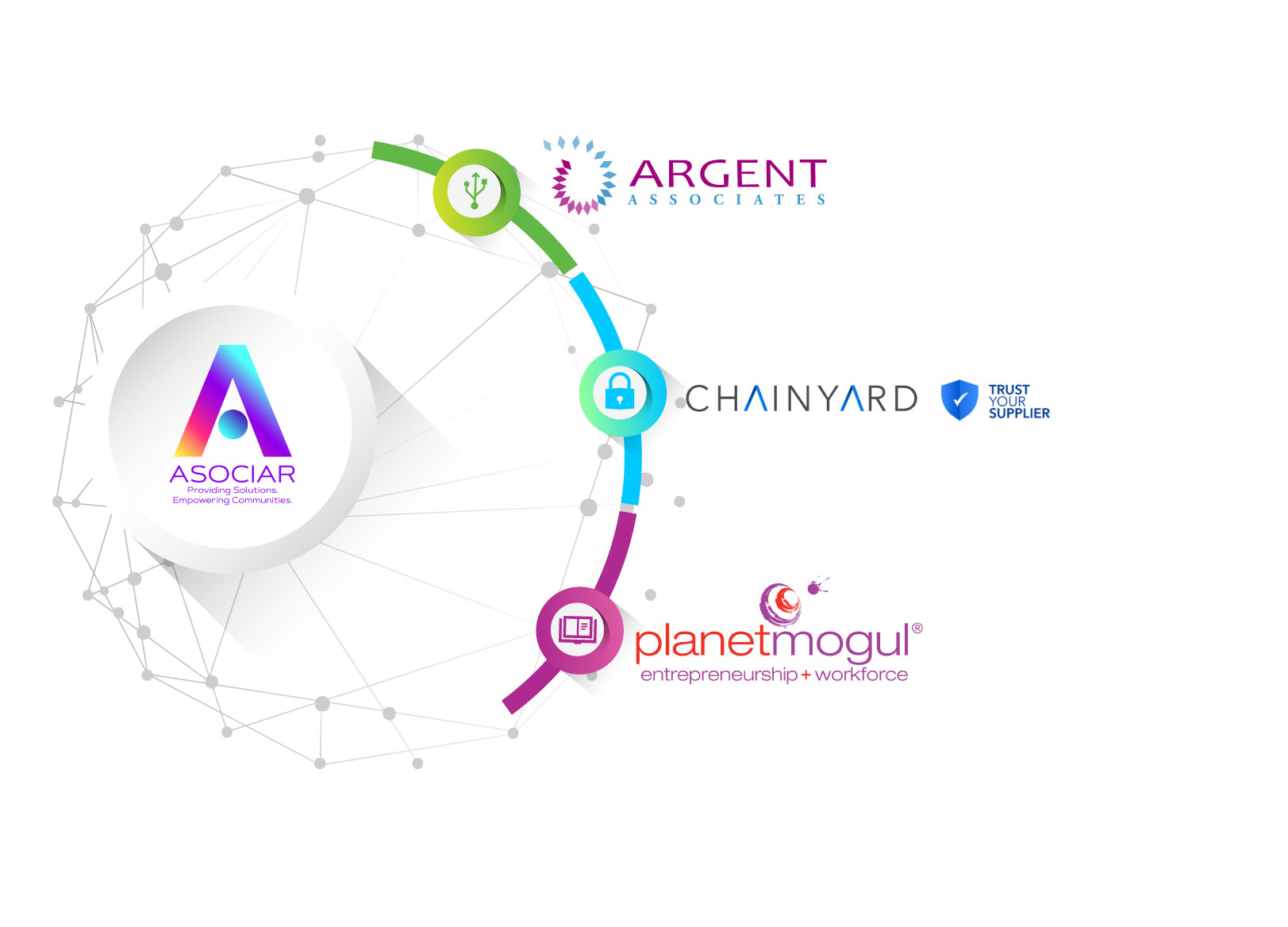 National Headquarters
East Coast Operations
Mailing Address
P.O. Box 12238
Durham, NC 27709 

800 Park Office Drive, Suite 3223
Research Triangle Park, NC 27709
farad@asociar1.com
919.891.8977